Michael Sapp-Midday Gospel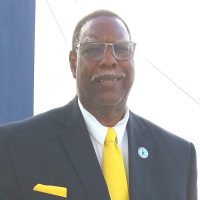 Deacon Michael Sapp has been affiliated in the Radio & TV industry for over 40 yrs.
He worked at NBC Channel 38 as a Film Director /Production
Camera Operator, Switcher, Producer and Director.
On air personality at  Big
93.FM
(WFDR-FM) Manchester, Ga.
Ordained Deacon At The Antioch Baptist Church,Columbus,Ga.
Choir President/Director Praise Singer 'N' Jesus Name
Choir Chaplain / Singer At The Mt.Olive Baptist Church,Phenix City,Al.
Mt.Calvary's Laymens  Association, 4Th District Association,Ga.
And Other Community and Civic Organizations…